BOARD CERTIFIED RHEUMATOLOGIST
Dr. Lindwall is board certified in Rheumatology. Her compassionate, individual approach to each patient has made her popular with her patients. These traits make her a superb specialist in managing complex autoimmune diseases including but not limited to osteoarthritis, systemic lupus, rheumatoid arthritis, psoriatic arthritis, myositis, osteoporosis and many others.
Dr. Lindwall has been dedicated to treating patients in the Thousand Oaks, CA area since 2012.  Dr. Lindwall obtained her Medical degree at the Kuban Medical Academy in Russia where she also completed an internship in Dermatology in 1995.  After practicing in Russia she immigrated to the United States and completed residency in Internal Medicine at Louisiana State University Medical Center in Lafayette, LA. Finding her passion for Rheumatic disorders during her residency she continued her education and completed a Fellowship in Rheumatology at the Ochsner Clinic Foundation in New Orleans.
Dr. Lindwall worked with Dr. Larry McAdam in Thousand Oaks prior his retirement and worked at The Cohen Medical Center in Thousand Oaks for 3 years. She now owns and operates her own private practice and is a consulting Rheumatologist for Los Robles Hospital.
Dr. Lindwall, her husband, and two sons love living in California. Dr. Lindwall is passionate about helping people with Rheumatic conditions and being the best physician she can be. In her spare time, she enjoys watching her boys playing sports, painting, traveling, and rooting for her favorite sports team, the New Orleans Saints.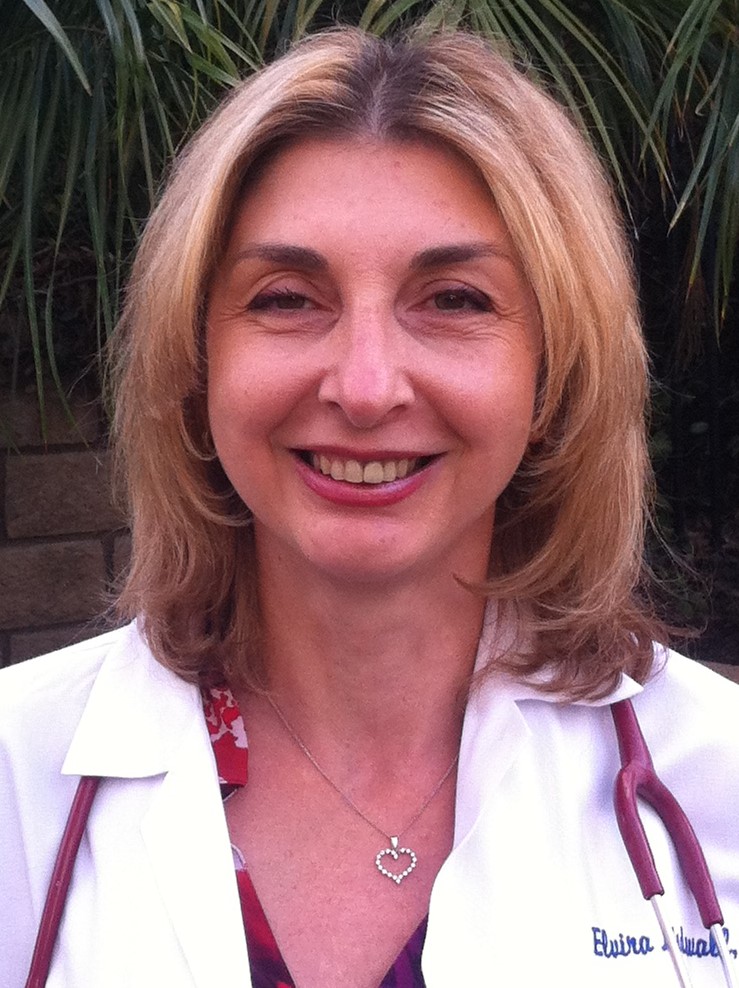 AWARDS & SPECIAL PUBLICATIONS
Edward D. Frohlich, MD Research Award in Education Writing Awards Competition
American College of Rheumatology "Knowledge Ball" - Winning Team
"Circulating CXCR5+CD4+helper T cells in systemic lupus erythematosus patients share phenotypic properties with germinal center follicular helper T cells and promote antibody production"
Novel PSTPIP1 gene mutation in a patient with pyogenic arthritis, pyoderma gangrenosum and acne(PAPA) syndrome"
"Spanning generations-appointment reminder preferences among patient with rheumatic disease"
"Gastrointestinal Manifestation of Scleroderma"
"Whoever is Responsible for This Lysing, Had Better Clean It Up! ("Brown Tumor")"